2023 Must Makes Check In!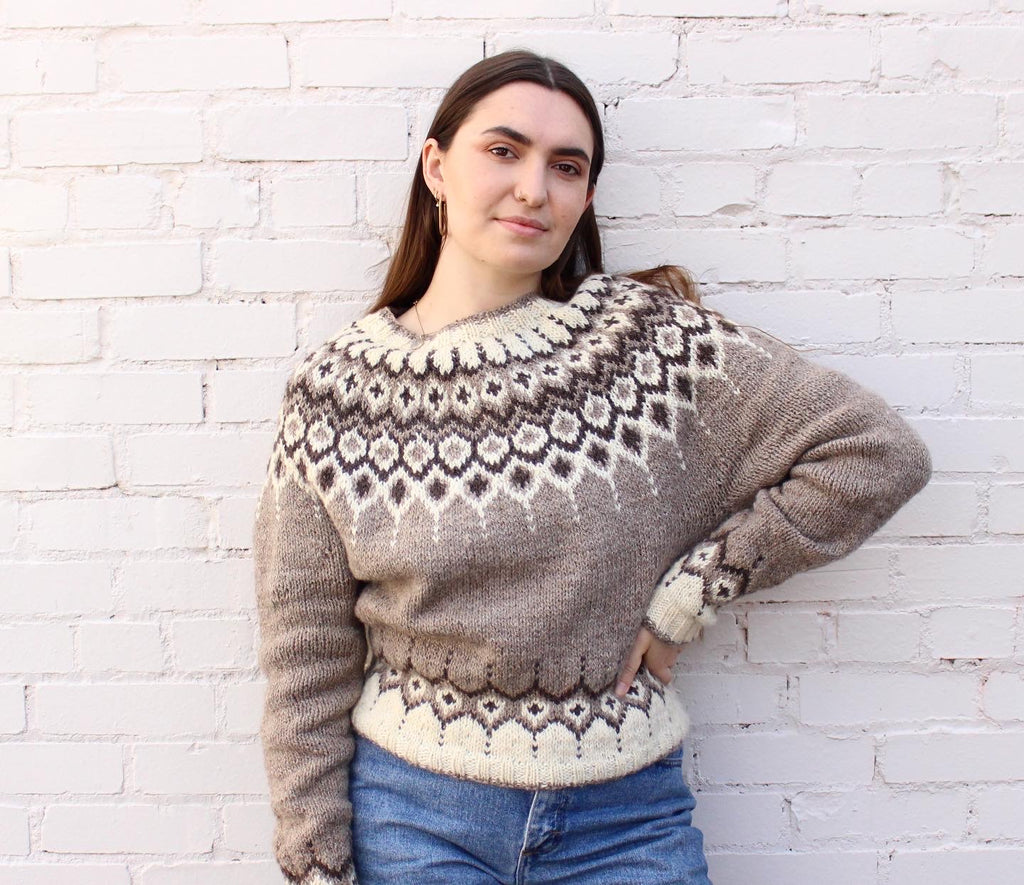 We've been making some progress on our must-makes from the new year, and we've also started and finished some projects we weren't planning! Here's a quick update on what we've made so far, and the things we haven't gotten around to yet. 
Danni:
Nurtured: Danni has started her Nurtured, she's currently working on the sleeves. 
Evenfall: Danni has also started her Evenfall, she is about to split the yoke to make the sleeves. Both her and Maggie are using Soka' Pii from Farmer's Daughter. 
Gr8 Gingham: Not started
Inez: Not started
DRK Everyday Sweater: Not started
Felix: Not started
LYS Cardigan: Not started
Ghost Ranch Hat: Not started, but coming soon
Penelope Tee: Not started
In addition to her planned projects, Danni also test-knit the Maple Sweater for Maggie. She made three Homespun Hats, a Kilim Cowl by Knitting Ruined My Life, a Sunset Fade Hat by Maggie, the Amelia Cardigan by This Bird Knits, and the Shiftigan by Andrea Mowry. She's currently working on a summer top by This Bird Knits. 
Renee: 
October Sweater: Renee combined her October Sweater with the Carosel Sweater by Lamb & Kid and finished it while also making it her own! She used Kokon Pink Aran weight.
Halibut: Not started
Soldotona: Not started
Easy V: Not started
Homespun hat: Renee finished her Homespun hat using a funfetti yarn from Chelsea Luxe.
In addition to her planned projects, Renee made a scrappy crochet pillow, two Granny Cowls, one crochet mask for her son, three Sophie Scarves, one Granny Square Cardigan, 8 crochet chickens, a beanie, and a Blooming Bomber Jacket for Sprinkled Fibers. She's currently working on a Captiva Top, the Maple Sweater, and the Me Oh My Tee. 
Maggie:
Cecilia: Maggie finished her Cecilia sweater just in time to wear it for the last of the colder weather. 
Evenfall: Maggie is still working on her Evenfall Sweater and just finished the body!
Ingrid: Not started
Mozaika: Not started
Thea Top: Not Started
Sur Cardigan: Not started
Camp Socks: Not started
In addition to her planned projects, Maggie finished knitting her second sample of her Maple Sweater, a scrappy crochet pillow, DK ribbed socks (Basic Socken) and a crochet chicken. She also cast on a pair of DRK Everday socks by Andrea Mowry, a Sophie Scarf by Petite Knit, and the Bee's Knees Cardigan by Thea Colman.
Let us know what you've been working on this year!
written by Maggie Kent